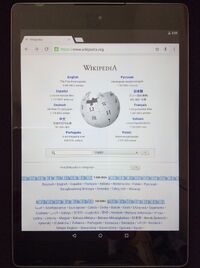 A
tablet computer
is a mobile computer with touch-screen display, circuitry and battery in a single unit. Tablets come equipped with sensors, including cameras, a microphone, an accelerometer and a touchscreen, with finger or stylus gestures substituting for the use of computer mouse and keyboard. Tablets may include physical buttons (for example: to control basic features such as speaker volume and power) and ports (for network communications and to charge the battery). They usually feature on-screen, pop-up virtual keyboards for typing.
[citation needed]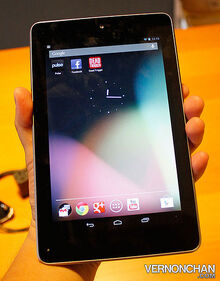 Ad blocker interference detected!
Wikia is a free-to-use site that makes money from advertising. We have a modified experience for viewers using ad blockers

Wikia is not accessible if you've made further modifications. Remove the custom ad blocker rule(s) and the page will load as expected.