The Nexus 10 is the first tablet released by Google to have the new Android 4.2 OS. It was created with Samsung. Its phone counterpart is the Nexus 4, and it's predecessor (tablet wise) is the Nexus 7. It's Android device codename was "Manta". The aftermarket distribution CyanogenMod can run on it as well.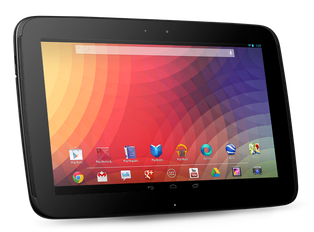 Ad blocker interference detected!
Wikia is a free-to-use site that makes money from advertising. We have a modified experience for viewers using ad blockers

Wikia is not accessible if you've made further modifications. Remove the custom ad blocker rule(s) and the page will load as expected.